Newtown

High School




Class Of 1976
Welcome to the Newtown High Class of 1976 website! Please register and fill us in on what you've been up to the past (ahem) number of years! This site will be a way to chat, catch up, keep in touch, and plan reunions. And please pass this URL along to anyone from our class that you are in touch with. We'd love to get as many of our classmates here as possible. If you have any news about any of our classmates passing away, please email the site with whatever information you have so we can update their listing here. For information on those we've lost, check out the "In Memory" page and the "Teachers We've Lost" page.
Please think about using the forum, updating your info, adding photos - let's try and make this be a great place to stay in touch!
NOTE: PLEASE SCROLL DOWN ON THIS PAGE FOR THE LATEST ANNOUNCEMENTS!
ANNOUNCEMENTS
Please put the date of your announcement at the beginning so we can all see when something was posted. Thanks!
October 20, 2020
Sadly we've lost another classmate. David Bolmer passed away on Thursday, October 8, 2020. His obituary was in the Bee:
https://www.newtownbee.com/10152020/david-bolmer/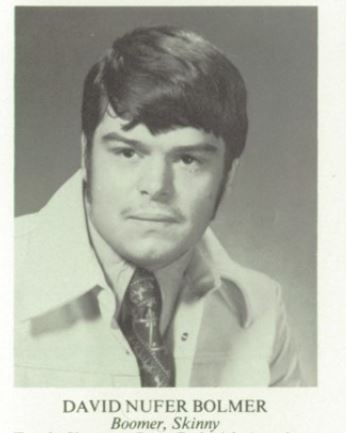 January 6, 2020
Our classmate Toby Spector (Henry Kuhlman Spector) passed away on January 2, 2020 of leukemia. Visitation will be on Friday, January 10th at Honan Funeral Home in Newtown from 5-8 pm. Funeral services will be on Saturday, January 11 at 10 am, also at Honan's.
https://www.honanfh.com/memorials/toby-spector/4068535/obituary.php
https://www.newtownbee.com/01062020/toby-spector/?q=toby%20spector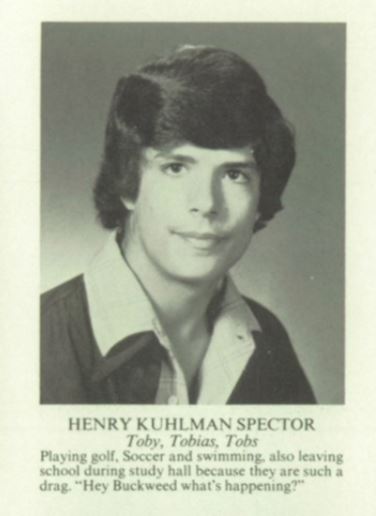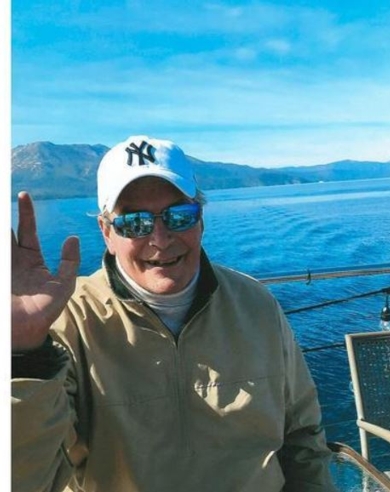 October 2, 2019
Our principal, Alvah Cramer, passed away on September 28 at the age of 90 (!). He attended the Panacea all classes party at the Town Park over Labor Day weekend so a number of people were able to see him. His obituary from the Newtown Bee:
https://www.newtownbee.com/10012019/alvah-cramer/
The family has requested in lieu of flowers donations be sent to Memorial Sloan Kettering. Linda (Sternchak) Duffy has offered to take the lead collecting money for a class donation to Memorial Sloan Kettering. If you'd like to join in making a donation from the class of 1976, please send a check to her address: Linda Duffy, 2900 N Leisure World Blvd, #505, Silver Spring, MD 20906. She can be reached at 301-775-92266.
Darlene Walker Spencer's Memorial (sharing a post from her daughter Karla):

Karla Hesseltine
Yesterday at 2:13 PM
It has been confirmed that my Mom's celebration of life will in fact be on Sunday September 8 from 12pm until 3pm. It will be held underneath the beautiful gazebo at the Castle Hill Farm (across the street from my parents house at 24 Sugar Lane in Newtown). It will be very informal and a "come as you are" feel. We are expecting a lot of people to be coming & going and lots of conversation about the beautiful person my Mom was. Please spread the word. Thank you. ❤️
August 8, 2019
Millard Goodsell has passed away. I'm sure many of us remember him from AV and the Fire Crew. Our condolences to his son and our classmate, Charlie.
https://www.scobeecombsbowdenfuneralhome.com/obituaries/Millard-Goodsell/?fbclid=IwAR28WbJtTN4_zKYcP3Uj8Czt75apuL5sQIy3BFGdPT31B1IrqaDwvLPNxSg#!/Obituary
Posted February 7, 2017
Sorry to report that Mr. Olbrys passed away on February 4, 2017 from an aggressive form of cancer. Many of us had him for biology, for driver's ed, or as a sports team coach. He and his wife Diane joined us 2 years ago at a small Newtown get-together at Sue Jones Higley's home near Orlando, and he was still the same feisty, funny guy.
http://www.legacy.com/obituaries/news-journalonline/obituary.aspx?pid=184034995
JULY 30, 2015
Hey guys, it's one year to go for our 40th reunion! After the Great Newtown Reunion in 2013 I'm sure a lot of us would like to get together. Panacea (which evolved into Woodwind Clejj, Emily Band, and Voices, all of which played around town during our school years) is actually planning a big Newtown Reunion for Sunday, September 4, 2016. It would be awesome if we could plan our class reunion to cooincide with that! Maybe something Saturday/Saturday night for just us, then the bigger get-together on Sunday.
Anyone interested in helping plan? I'm in Florida so can't do much, but I'm willing to help as much as I can!
Helen
JULY 27, 2015
Frank Slinko passed away on July 24, 2015. I'm sure many of us had him for class. Here is the obituary from the Bee:
http://www.newtownbee.com/news/obituaries/2015/07/27/frank-j-slinko/279965